Jesus Redeems Media Ministry  is to   Proclaim  the gospel throughout the world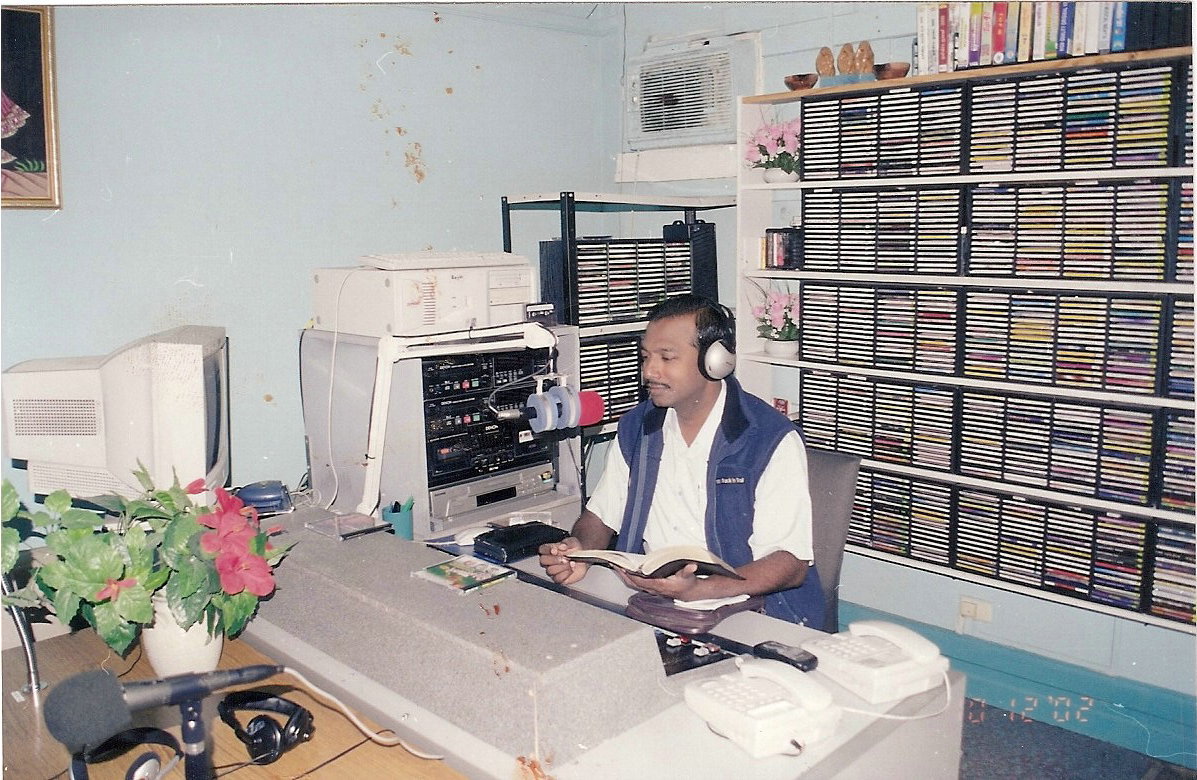 Media Ministry started in the year 1974. In a home prayer cell, a prophecy from the Lord came forth through Sis. Begum, "You would talk through television". Those were the days when television was very rare. But exactly after 22 years : On January 1st 1996, the program "WELCOME '96" through GEC channel was the first step of fulfillment of the prophecy. After that from 1997 Easter, "Jesus Redeems" Television Programmes were telecasted in Tamil every week.Your prayers are needed for the "Jesus Redeems" media staff members who with the grace and strength of God along with their untiring efforts are stiving to disciple one crore souls before the dawn of 2020. We need donors who along with their prayers could send offerings, every month. You can club youself with this Ministry either as 'Prayer Partner' or as 'Donor'. You can shoulder the telecast of a programme. You can send your offerings as one or in instalments and thus keep up your vow. You can also vow to sponsor this Ministry either as an individual or as a family or even as business partners.
27 Years of media works to proclaim gospel in different television,Channels, and Social media.
Postproduction is a well-orchestrated, editing portion of the video production process. It is a collaborative process that can include Edit, Sound edit, Music, Visual Effect, Color Grading, Graphics, Sound Mix, Content Writing.Post-Production refers to all of the tasks associated with cutting raw footage, assembling that footage, adding music, dubbing, sound effects..etc

Behind the Scene of Each Production
Digital Media ministry is a wing of Media Ministry. Comforter Digital Channel and Social Media are two main activities of this Digital Media ministry
The main objective of this Social Media ministry is to schedule and promote different kind of programs produced by the Media Program Production in all social media platforms such as Facebook, Youtube, Instagram, etc…
Comforter Digital Channel