Need tract, Gospel books or New Testament
Brother. Mohan C Lazarus, had the vision that every soul should be blessed with the same happiness he experienced
when he received his salvation, and went to share the Gospel with burden through tracts.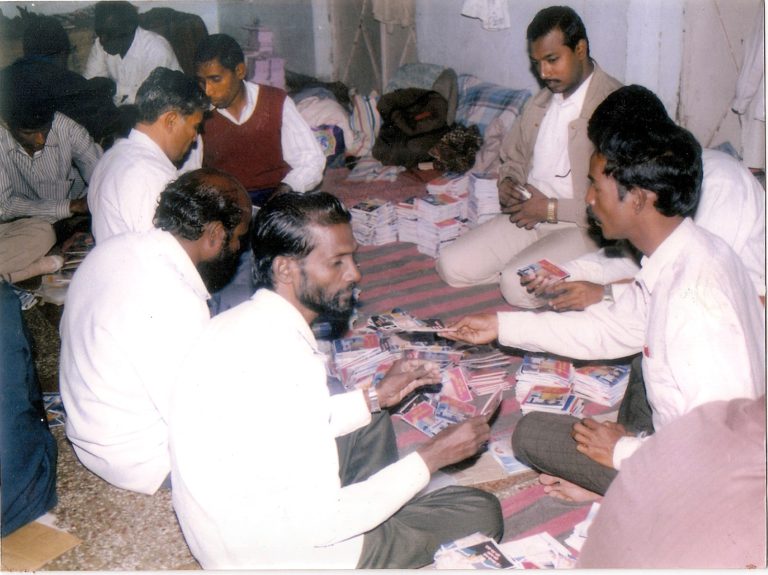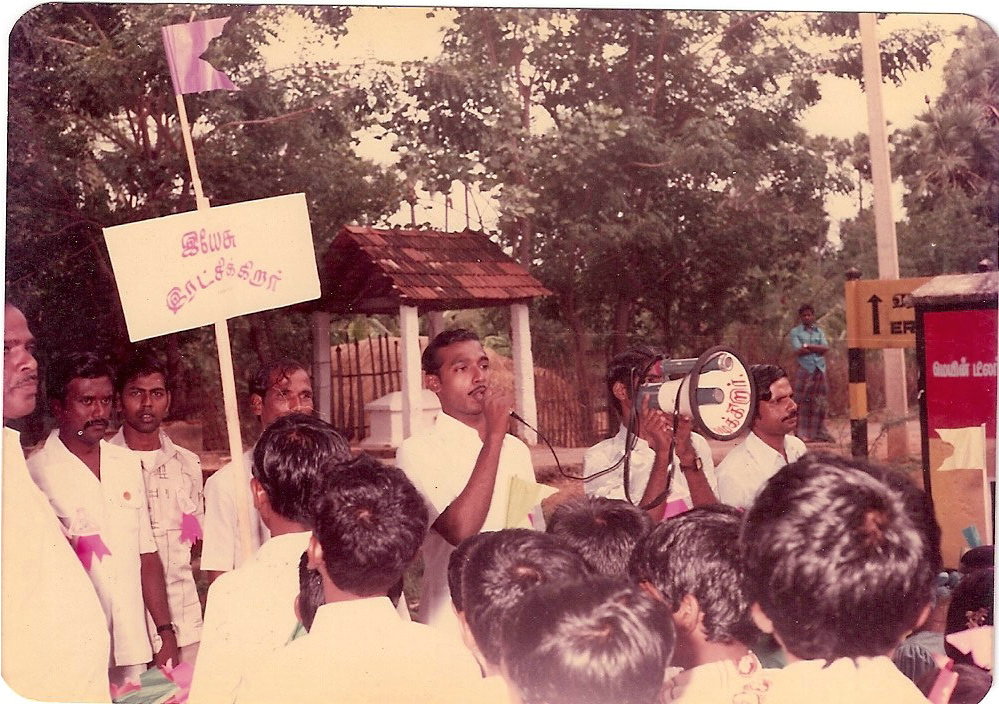 In those early days, they would visit the villages on Sundays. They would begin by preaching the Gospel standing at the
streets through a megaphone. Then they would go house to house proclaiming the good news of Gospel. 
Through this Gospel Ministry there remained not a village around the Thoothukudi and Tirunelveli districts, where the Gospel has not been proclaimed.Then a special group was formed to proclaim the Gospel into villages, hospitals and prisons.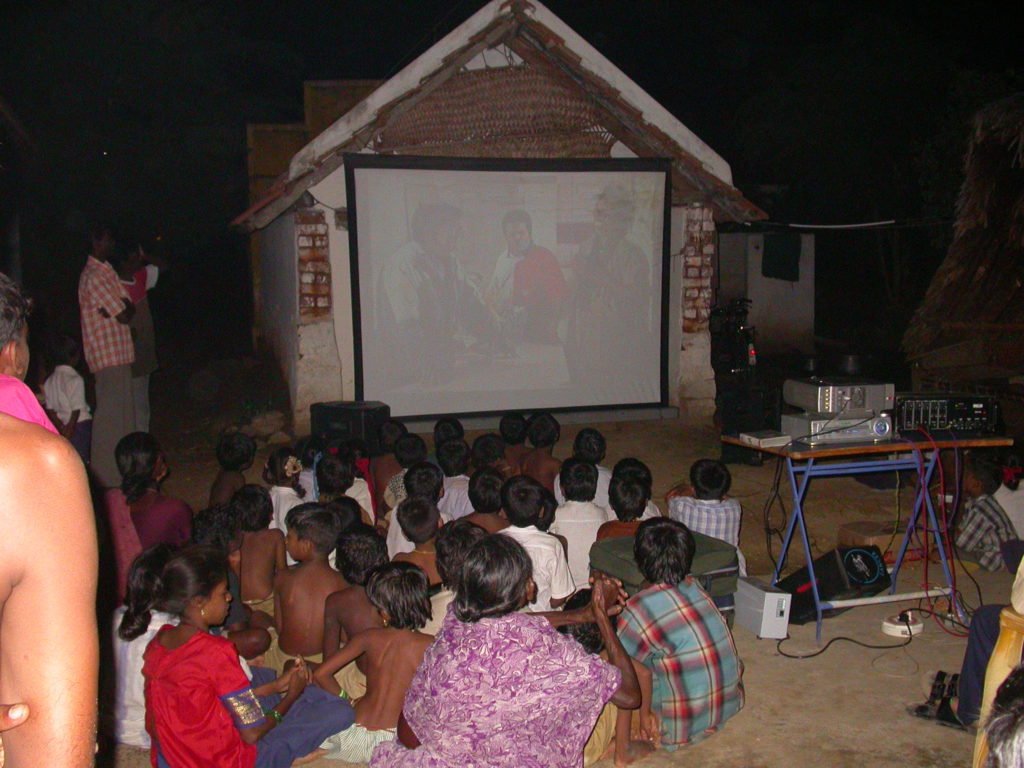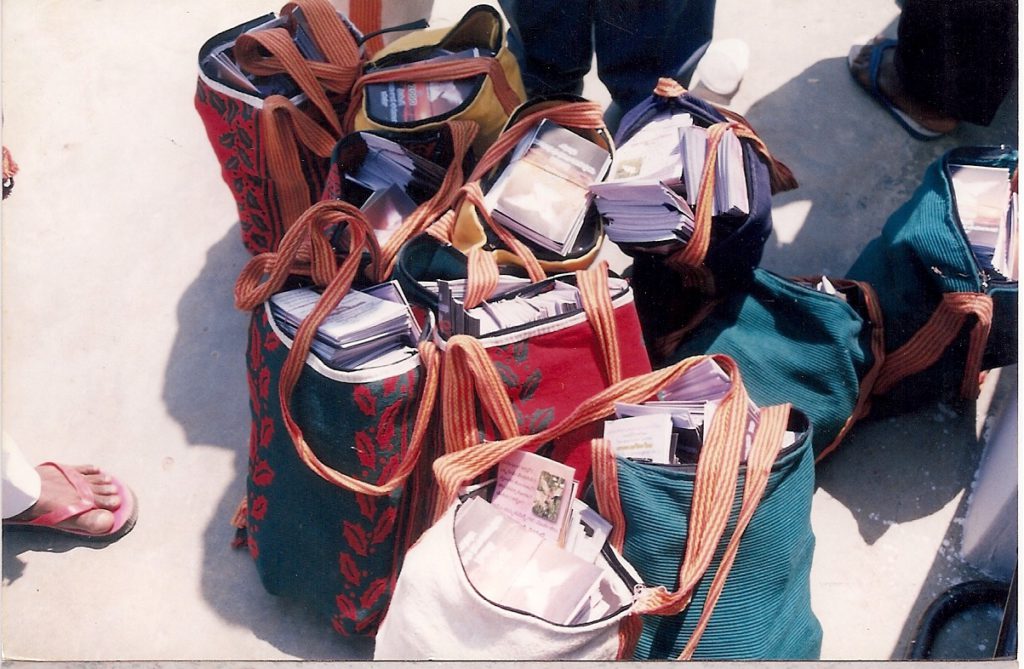 'The vision of Gospel to the Cities' emerged from the year 1988, with a heavy burden that all the Educated, Wealthy
and Business classes in the City should be saved. This plan was initiated in Delhi first, followed by Mumbai, Bengaluru,
Kolkata, Ranchi and Chennai. Through this, Gospel was proclaimed to more than 30 million people residing in cities.
The Prayer team of 'Jesus Redeems' ministry is spreading the Gospel into Villages since its inception in the month ofJanuary from the year 1980. Churches have been established in many villages and many souls are added to it. In the hilly regions of Kodaikanal, Gospel was proclaimed through prayer walk in around 150 Villages, and as a result, many received the joy of Salvation.
Through the Good News van, the gospel has been carried to more than 2000 villages in the districts of Villupuram, Salem, Tirunelveli, Ramanathapuram, Dharmapuri, Krishnagiri, Cuddalore and Thoothukudi in Tamil Nadu India. 87% of our offering are spending for proclaiming gospel throughout the nation
Proclaim the Gospel Throughout the Nation
"Go ye into all the world, and preach the gospel to every creature."
Mark 16:15
Mohan C. Lazarus has inspired millions of people through His uncompromising message of God's love. The Lord has used him to minister among huge multitudes of people and many with broken hearts have been blessed and delivered from their sickness, pain and sins. His passion for Prayer shakes the Nations and his zeal for souls is incomparable. This has resulted in the sprouting of this multifaceted Ministry.