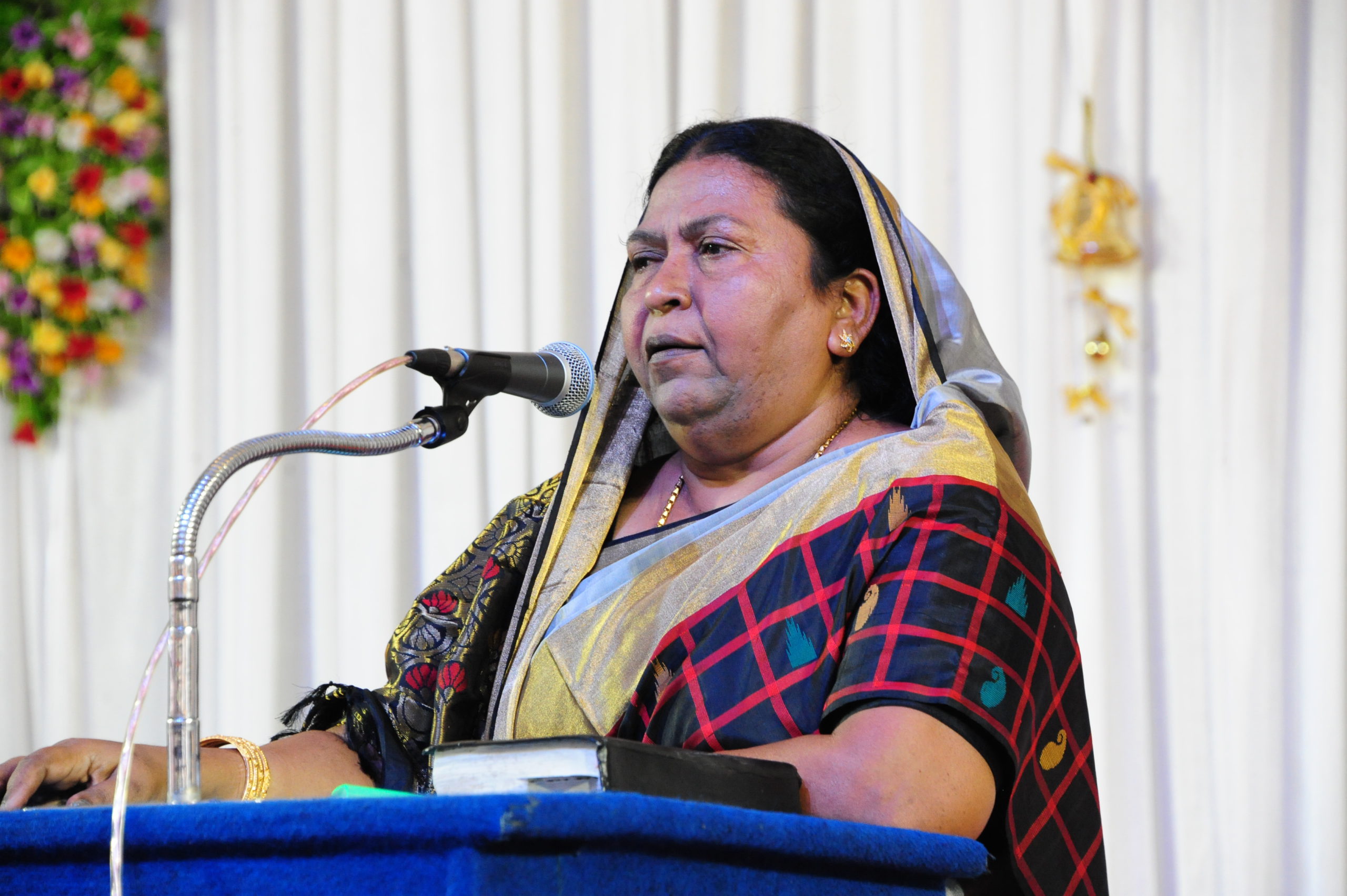 Women has the power to build and to destroy a home. No matter how a family is, a wise woman can fill the home with infinite blessings of happiness and joy. Women play a very important role in Revival too. So, to cause Revival among Women "New Life Campaigns" are being organized.
Sis. Joyce Lazarus leads the Prayer by sharing the Word of God in the Meetings and by explaining the role and importance of a Woman in a family. The homes of many are being rebuilt as a result of them recommitting to God
By the grace of God, the Lord has been using sister Joyce Lazarus mightily in the midst of women and also in assisting our brother in Ministry.
Through Her testimonies
As a vessel of comfort

 

And in wiping away tears of Women through the new life society for women.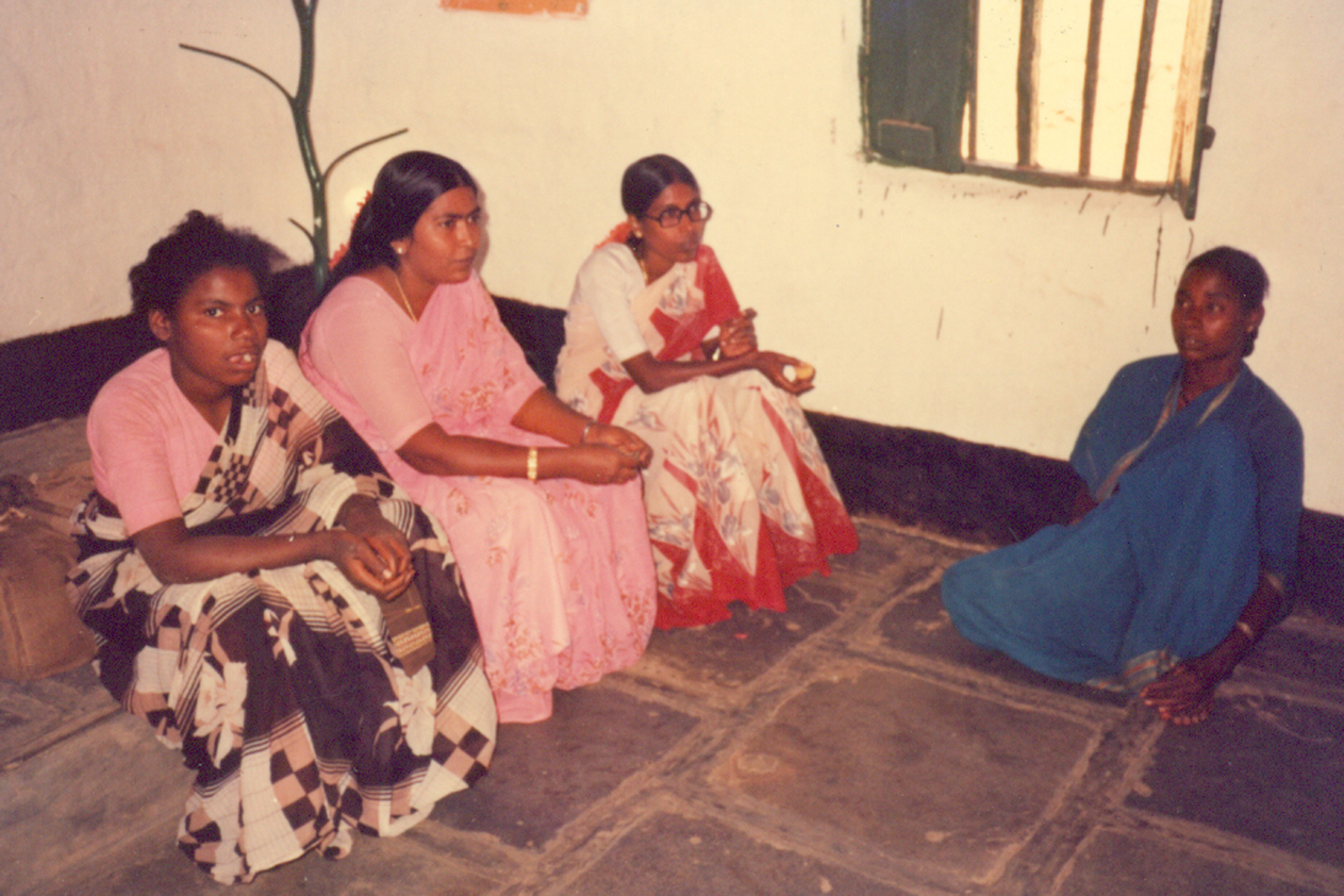 "The wise woman builds her house, but the foolish pulls it down with her hands." …
Proverbs 14:1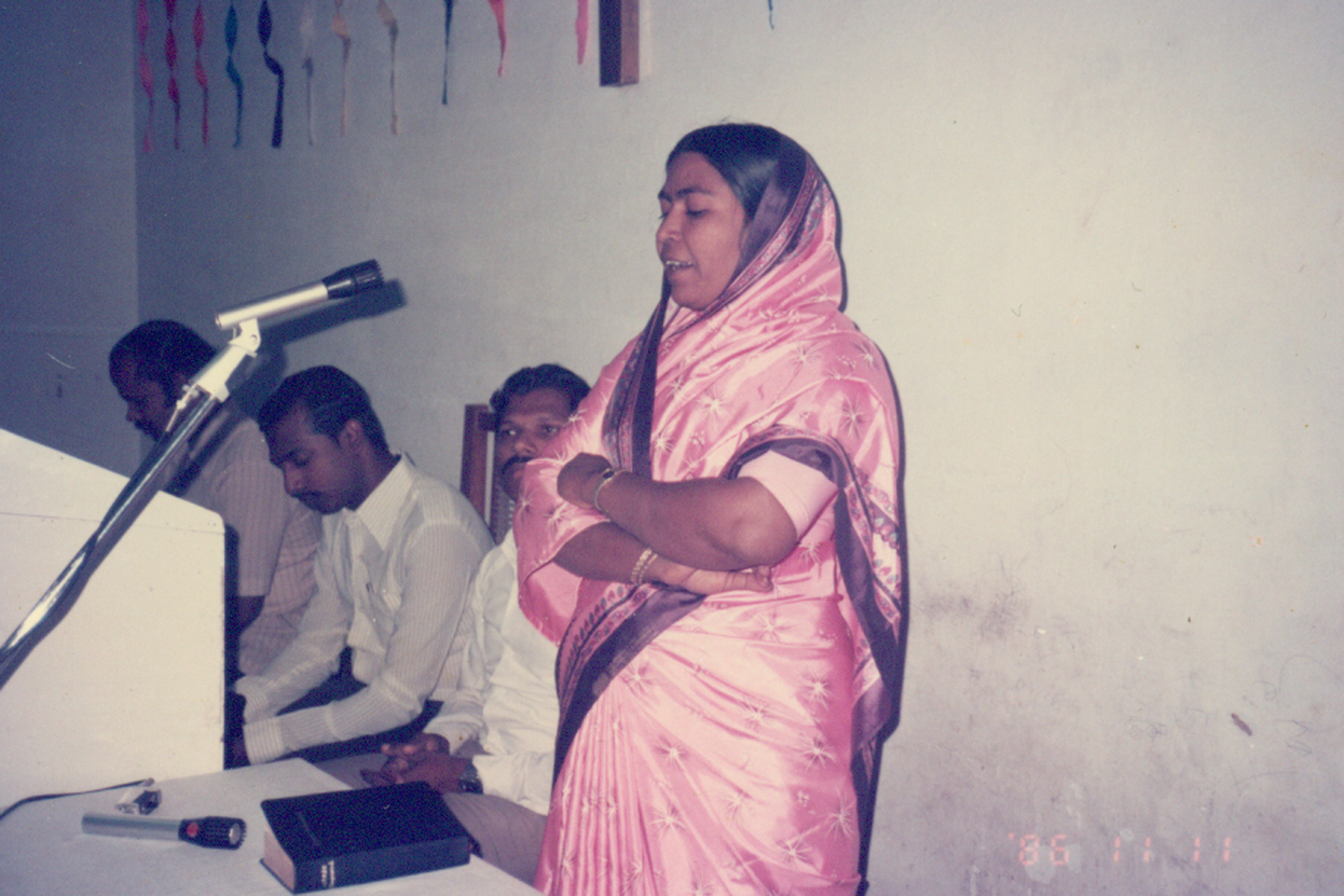 "Favour is deceitful, and beauty is vain: but a woman that feareth the Lord, she shall be praised."
Proverbs 31:30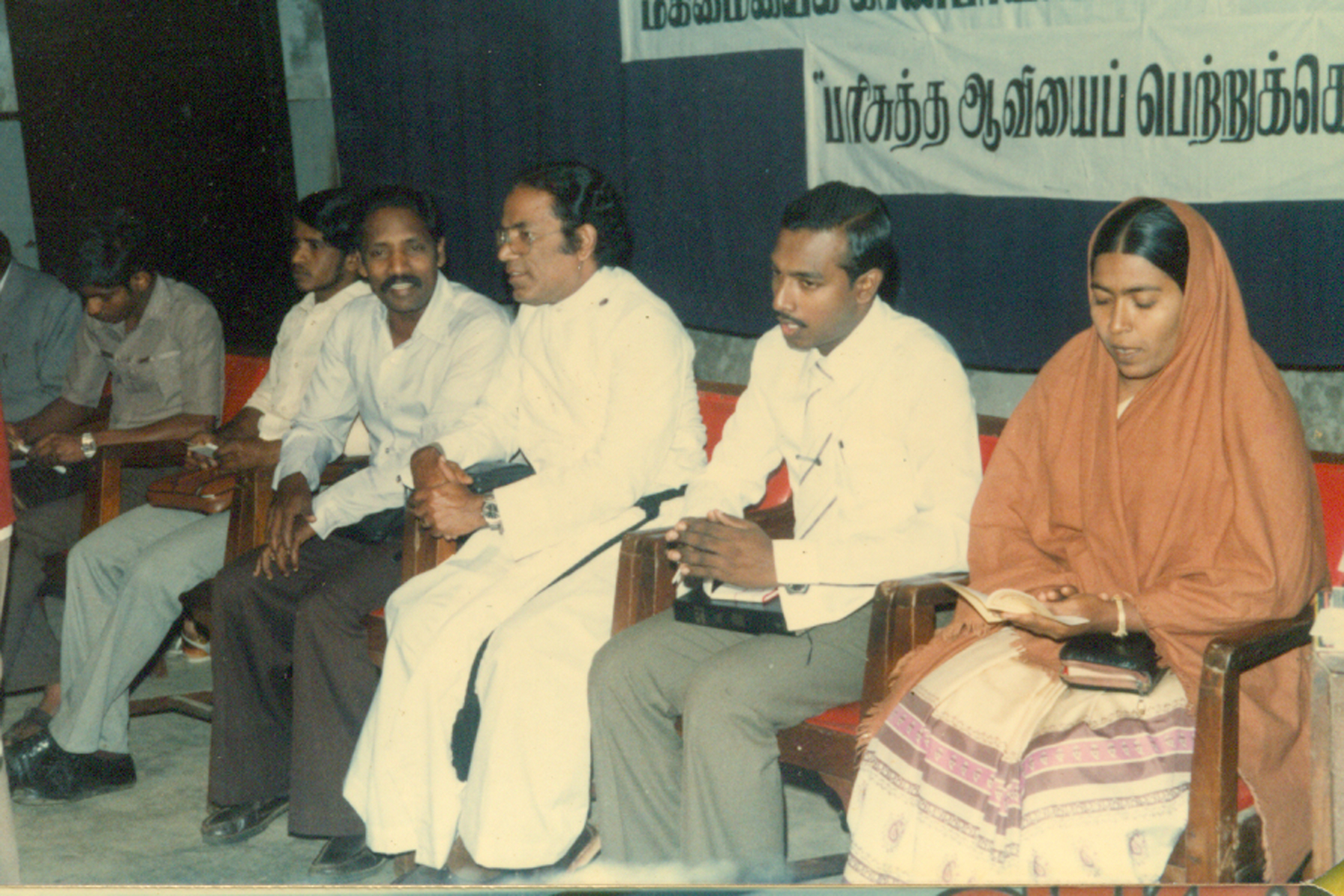 "Where no counsel is, the people fall: but in the multitude of counsellors there is safety." …
Proverbs 11:14
The main purpose of this camp is not only to rise up wise intellect women to build up a family; but also to transform them as biblical women such as Sarah, Esther, Deborah and to make them stand with a great zeal for Christ.
The first New Life Campaign for Women was initiated in the House of God, Nalumavadi on March 1, 1997. After that campaign's like this, were conducted in many cities of India. In this camp, along with praise & worship and anointing session, a special prayer is offered for the Deliverance.
After the prayer session, real life testimonies will be shared by the people who were blessed in the camps and followed by powerful word of God!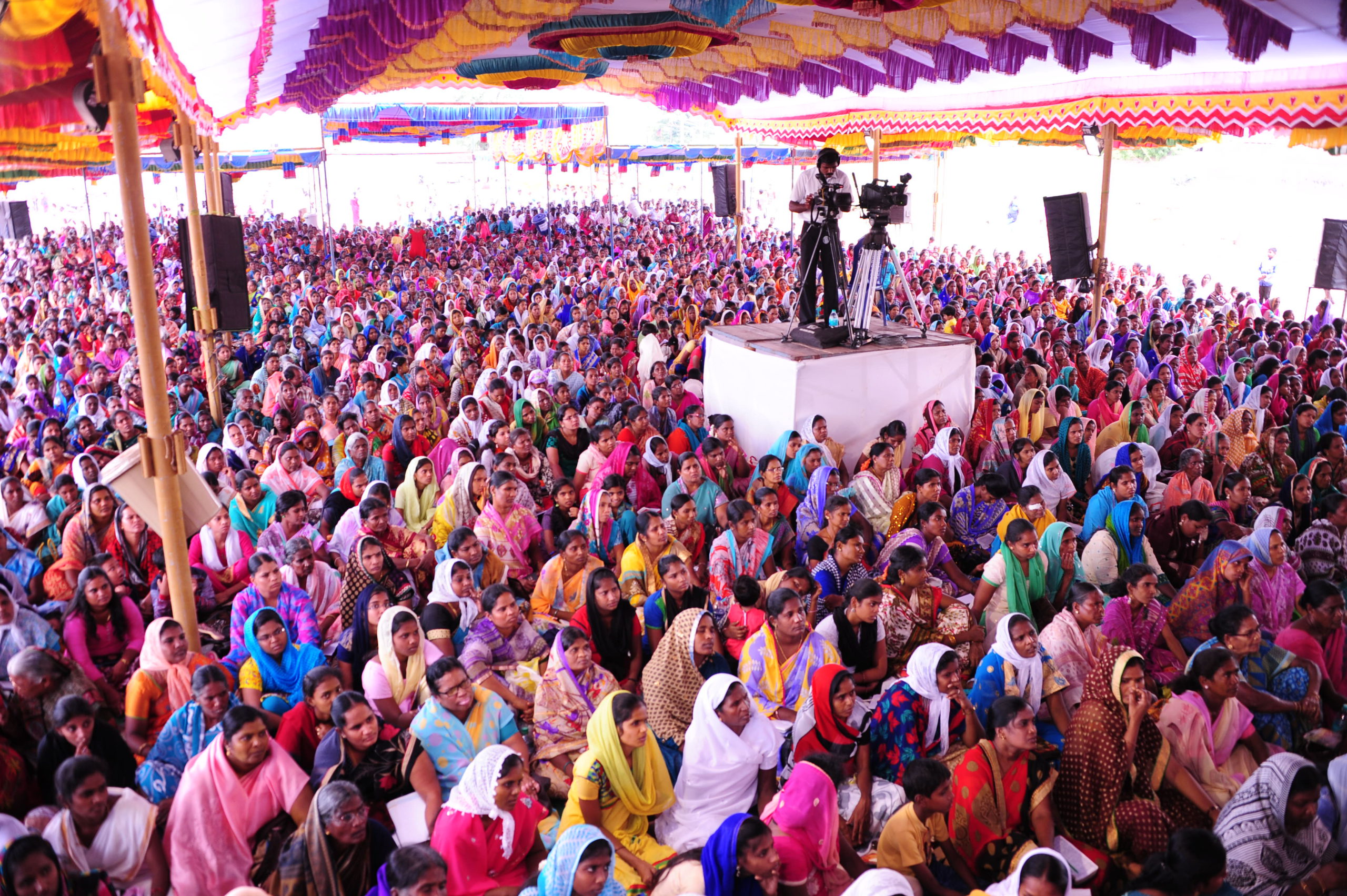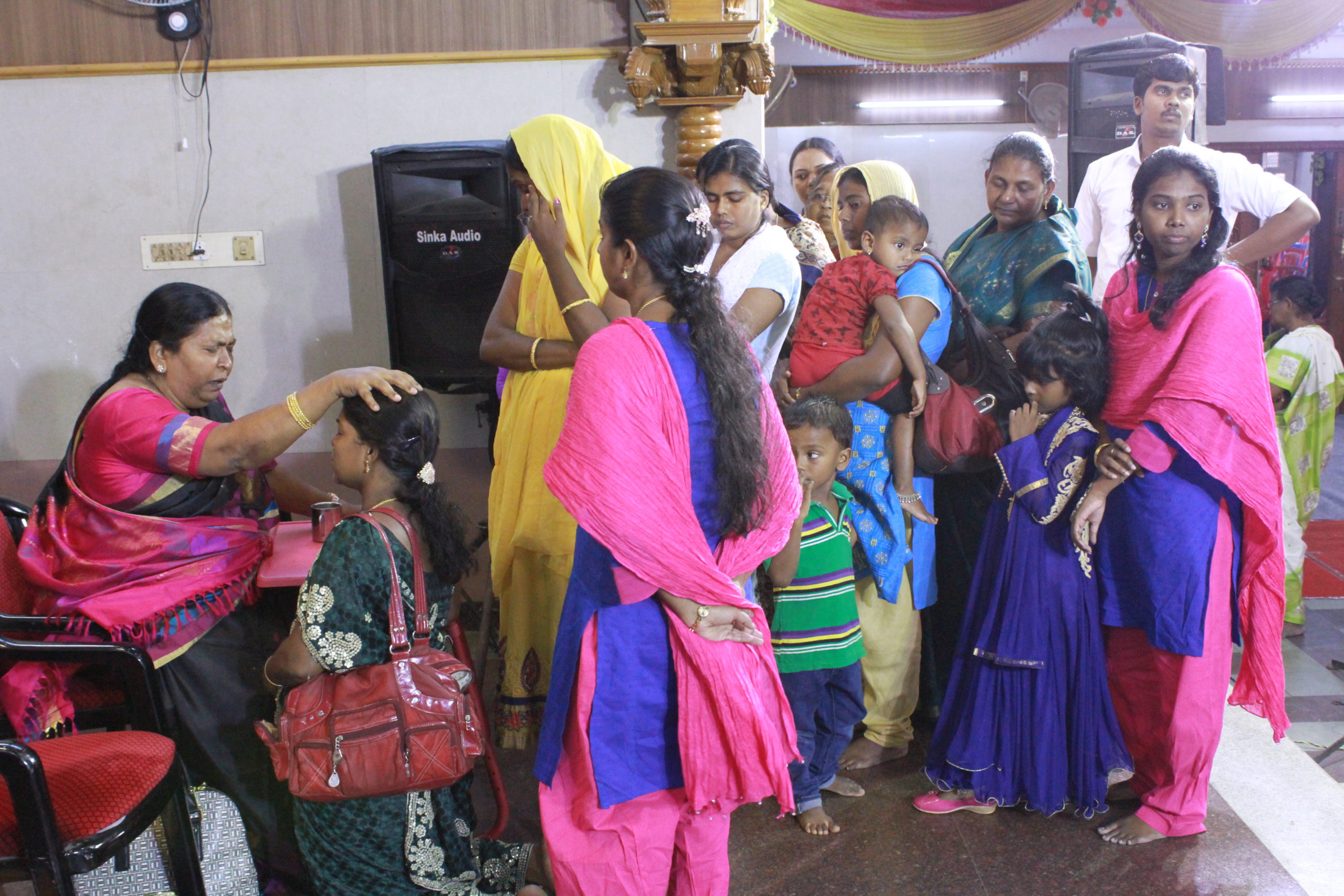 During final prayer time many women surrender their lives to Jesus Christ and get anointed by power of the Holy Spirit and they leave the camp with decision to build up God desired family and to live a testimonial life in the society. 
God has chosen our sister as vessel to comfort and wipe tears of many women's through her ministry and name of Jesus was glorified indeed. Many women who took part in this meeting thus far have been moulded to lead a life of testimony and also as the best sculptors who shake the Nation and shape the family.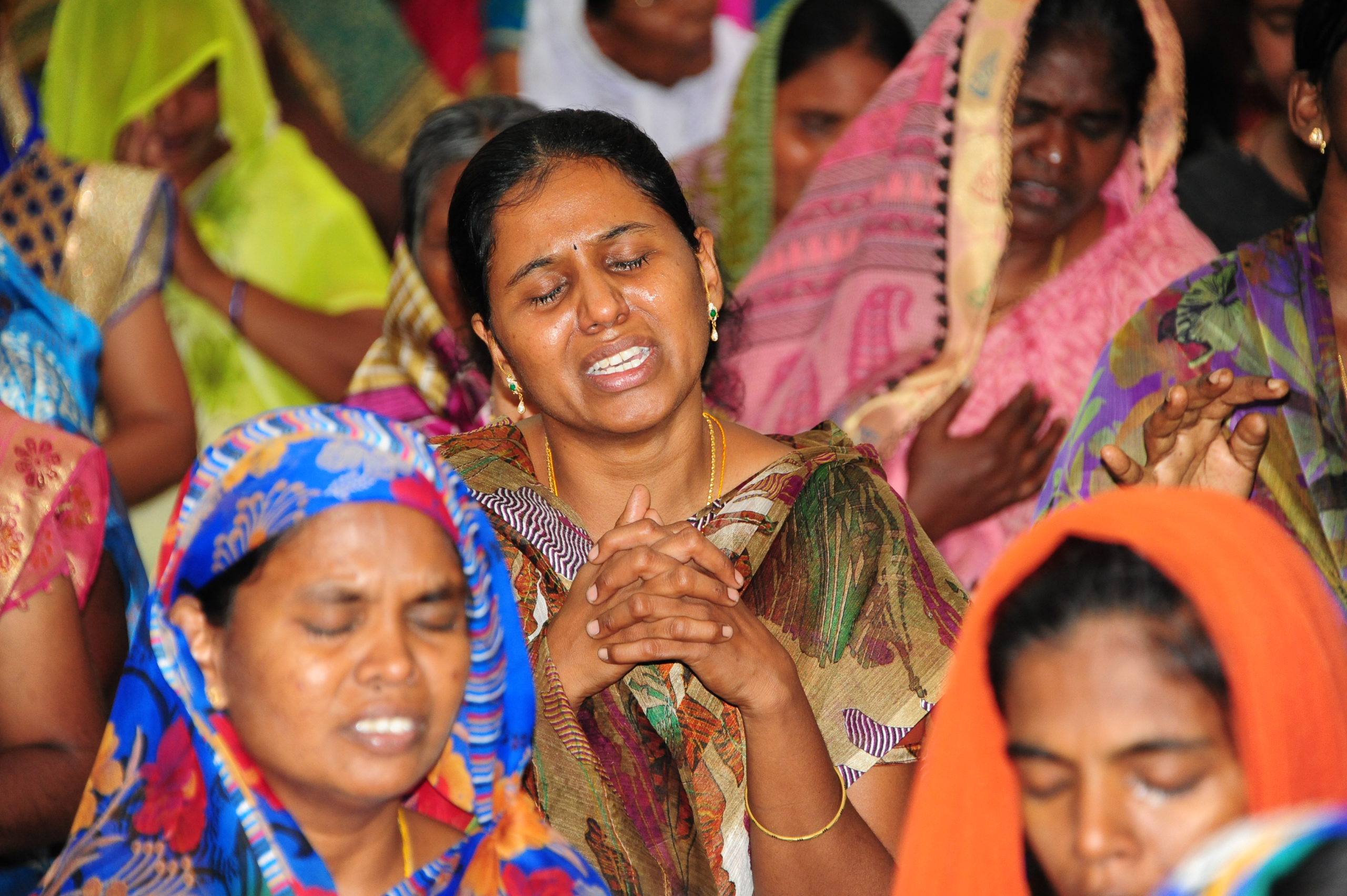 Main Highlights of women's new life camp is to pray for:
For the destruction of all the dividing spirits that ruin the families
Abolishment of female infanticide.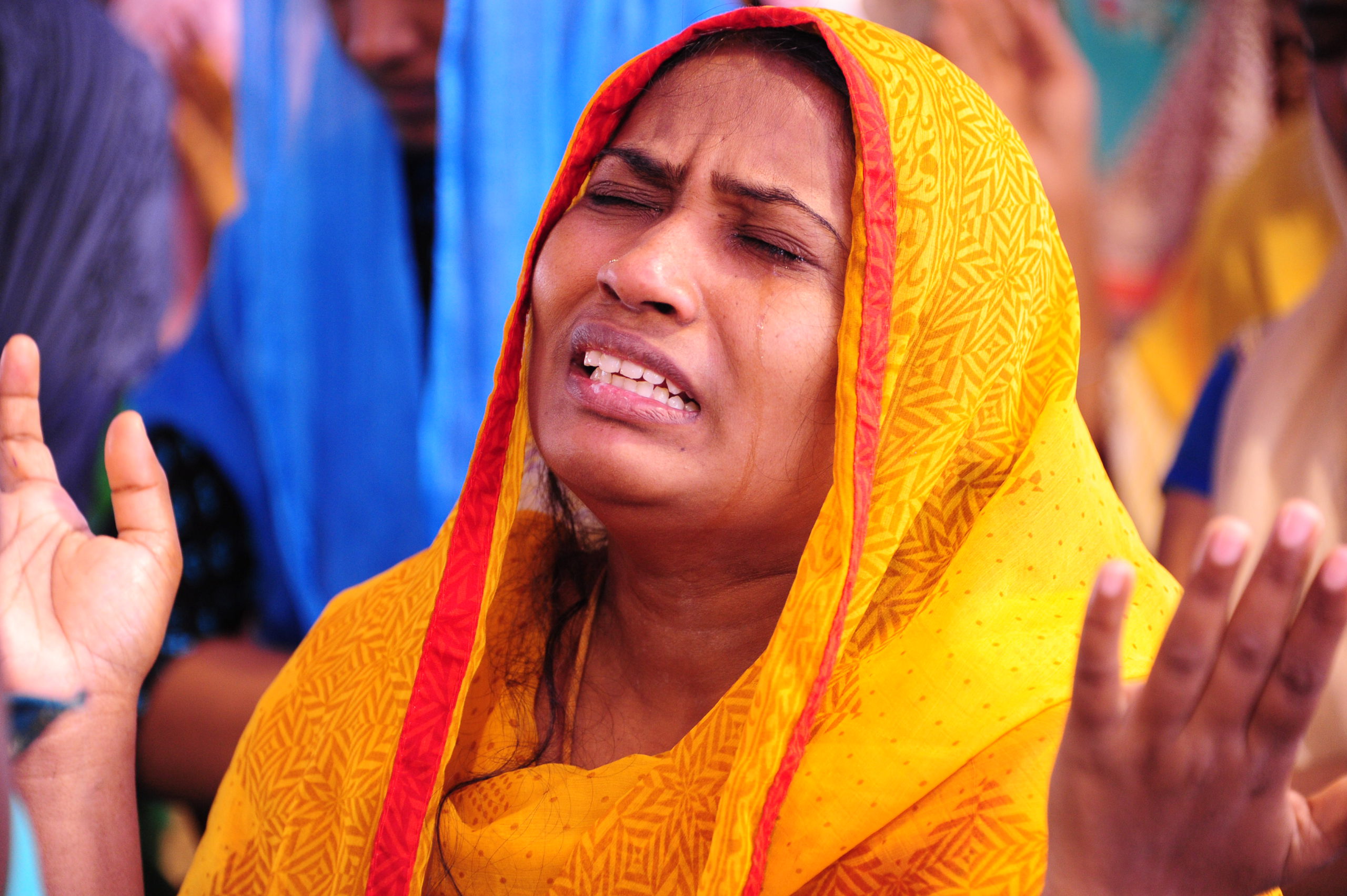 Blessings (Spiritual and Worldly)
To bring an end to the cruelty of the dowry system,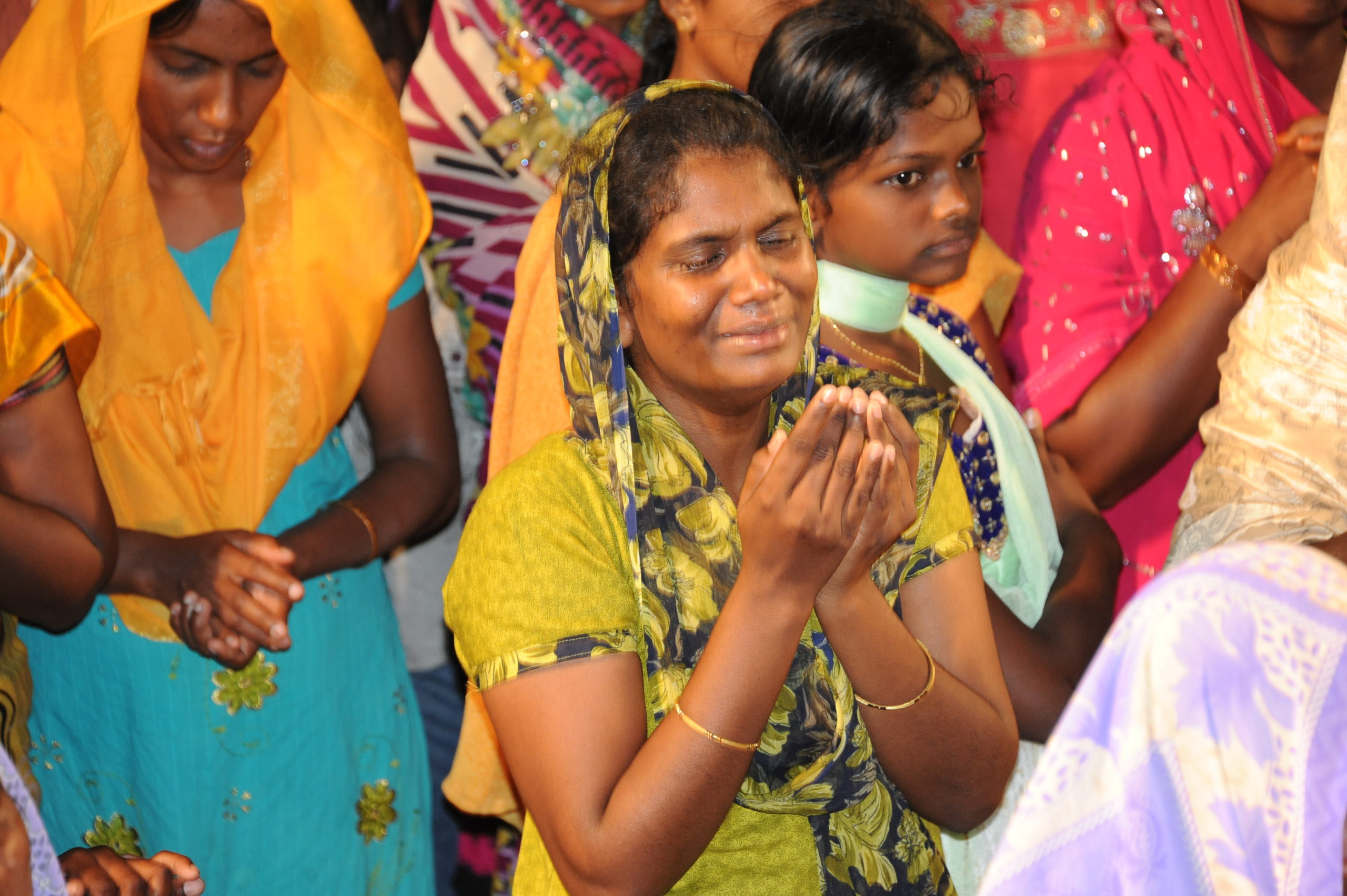 Fruit of Womb and Debts problem to solve
For The salvation of the drunkard husband's and children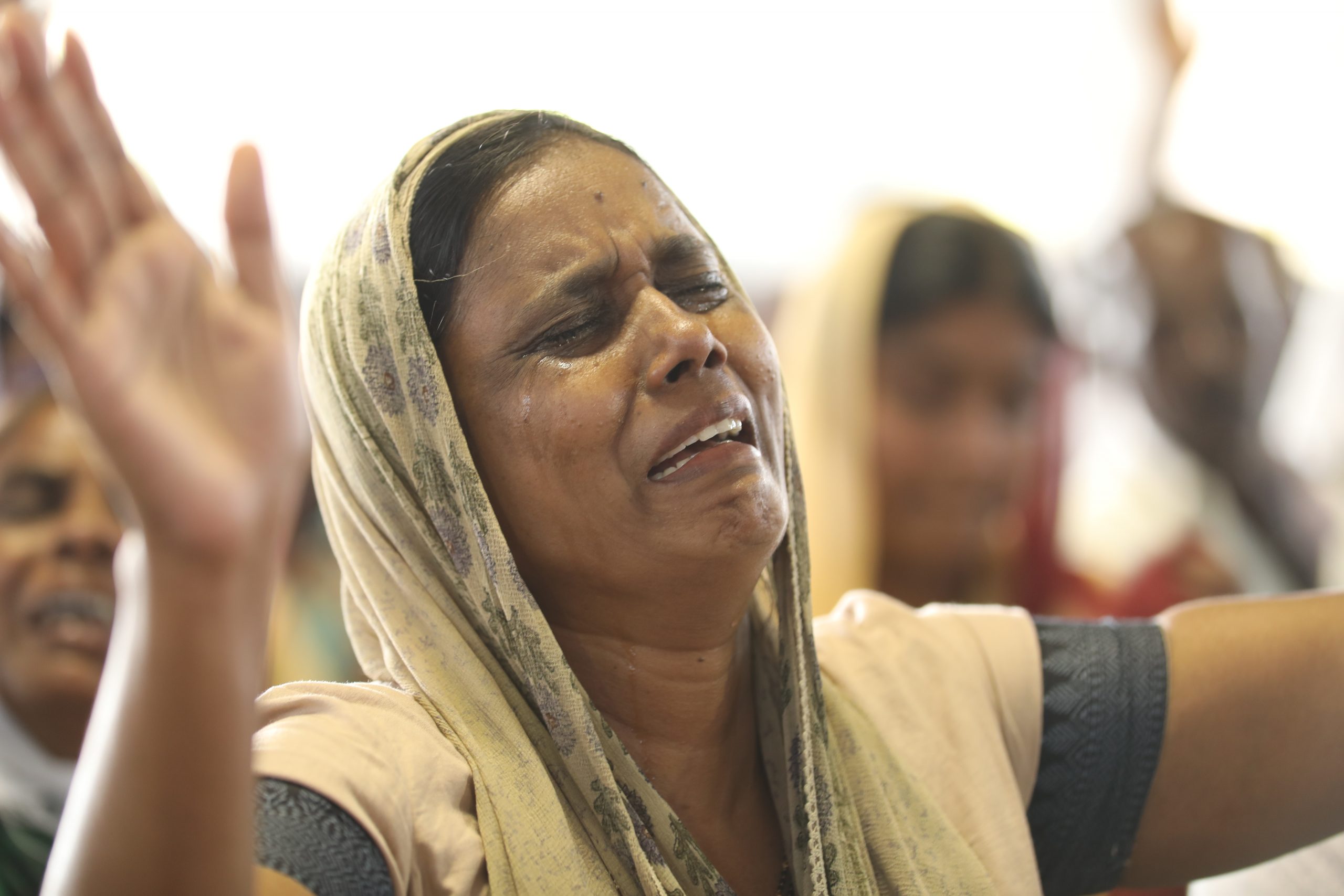 for the Widows and the Youth girls.
Blessing and Salvation of families.